Here's my banners, if you want to swap links or anything just grab one and link to:
http://boocitygraffix.50webs.com
E-mail me if you want your link on my site, there is a link on my menu page


The site above belongs to a "nice" lady named Sinny :) I wanted to make a link to her site to thank her for her awesome guestbook entry and for being so kind. You will really like her site so make sure to take a look.


Here's a link to "Halloween Is Here" a amazing place for all Halloween fans. This link is to thank Allan for his wonderful guestbook entries - hehehe he's been to visit more than once - isn't that neat! You will love his site too.


Special thanks to Demon Keeper for helping me with this site and my Top Site List and for storing some of my images. Demon Keeper also owns Adopt A Demon and loads of other fantastic sites.

I guess some people just like green :) - this is a fantastic Horror Search Engine.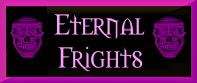 And some must like purple too! Another Search Engine.


And another Search Engine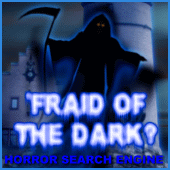 Another great Search Engine


This is another of those brilliant Horror Search Engines that Demon Keeper owns, it's only a new one so there aren't many sites on it yet.


The and the following sites belong to a REALLY nice lady named Nila. Please take your time to visit her.

Magi's Site - Is Oh So Pretty, I Love it.





Yay, I Love Cats And Teddy Bears!

halloween, haunting, haunt, pet, ghost, horror, evil, dark, vampire, gothic, spooky, creepy, images, graphics, clip art, paranormal, gothic, scary, haunted, animations, information, horror dvds, halloween masks, halloween costums, halloween parties, halloween merchandise